Work More Efficiently
Custom professional organizing for your home office 

Time saving office organizing systems for the whole team

Office organizing services available online or in person
A. Irizary Chelmsford, MA
"I highly recommend Kathy for your home organization needs. She has been organizing my house since 2018 and she has the ability to make an overwhelming task seem effortless. She did an excellent job with the garage and basement of my house. You will be a satisfied customer."
A. Irizary Chelmsford, MA
Galina R. Newton
"Kathy helped me organize my garage and it makes me so happy every time I walk through it. I love the compliments I get on it, especially from my 10 year old's friends!"
Galina R. Newton, MA
Pamela R., Beacon Hill, Boston
"Kathy was available last minute for a total room organize. Five hours later, years worth of clothes, shoes, bags, make-up and hair products were immaculately sorted and arranged. I can't thank her enough! Incredible job, Kathy."
Pamela R., Beacon Hill, Boston
Nancy B., Ashland, MA
"Kathy has worked for my stepmom in organizing her home. She focused on creating a new space with less clutter and an artistic touch. The atmosphere created was homey and efficient. In addition, Kathy's ability to understand the situation and work in a truly collaborative manner makes the experience enjoyable and productive. She is a professional, and while organizing is difficult, she makes it easy. I hope you get to experience her work."
Nancy B., Ashland, MA
James B., North Andover, MA
"Kathy has worked for my stepmom in organizing her home. She focused on creating a new space with less clutter and an artistic touch. The atmosphere created was homey and efficient. In addition, Kathy's ability to understand the situation and work in a truly collaborative manner makes the experience enjoyable and productive. She is a professional, and while organizing is difficult, she makes it easy. I hope you get to experience her work."
James B., North Andover, MA
Lorraine K., Melrose, MA
"Kathy has worked regularly with me over the past 6 years. She is very organized, listens and helps me clarify what it is I am trying to accomplish. She is extremely capable, and has worked on many different projects with me, including – organizing rooms, closets, kitchen, paperwork, clothing, photos, decorating, gardens, pond design (and actual landscaping,) meal planning, health and nutrition, and many other things. I highly recommend Kathy to help you get to those "projects" which never seem to get done!"
Lorraine K., Melrose, MA
Janet N., SDM Foundation, Melrose, MA
"Kathy was well prepared and able to adapt to the needs of her audience. She offered good content, presented in an understandable way, and our attendees left with practical, usable tips. I definitely recommend Kathy – she's a relatable and relaxed speaker who provides hope to those of us who feel organizationally-challenged!"
Janet N., SDM Foundation, Melrose, MA
LPK LPK
Kathy Peterson is always a pleasure to work with. I have used her numerous times over the last 10 years on projects in my home. She has helped me with everything from organizing rooms, closets, kitchen, attic, basement, shed, garage and even outdoor landscaping organizational and decorative ideas! I also enjoy holiday decorating (and take down!) with Kathy. We have even reviewed actual cooking, cleaning, organization and storage ideas! Recently she has worked with me on organizing my family photos which is extremely important to me. What I am saying is that she is a very down to earth, no judgement mom of 3 who knows just what it takes to run a home. More importantly is that she is patient, understanding and really helps you achieve YOUR GOALS in YOUR home! She is very easy to work with. It is so freeing to get these things done and enjoy other things! I highly recommend her without reservation!
LPK LPK
Alicia E., Wilmington, MA
"Thank you! You made this happen! I could never have done it without you!"   
After the sale of her home  Alicia E., Wilmington, MA
C.L. Ipswich, MA
"There is now a place for everything and everything is now in its place. The space looks fantastic and there is plenty of room to move around."
C.L. Ipswich, MA
A. T., Burlington, MA
"I now realize how my external (environment) affects my internal (peace of mind.)"
A. T., Burlington, MA
Free Assessment Let's talk!
In a 20 minute phone call, at no cost to you, we can to evaluate your needs, review the organizing process, and discuss customized systems we design just for you.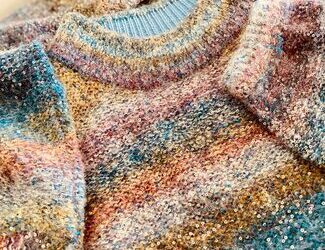 Normally I don't have any reservations about offloading clothes that have seen better days. I have limited space in my drawers and closet (who doesn't) and I have no rapturous affection for anything in my collection. In fact, I have less than a dozen favorites I can...
read more