It'll Be Great When It's Done
Overwhelmed by a never ending array of tasks to complete for home renovations, our client opted to hire a crack team of organizers to manage the most tedious projects. A very wise decision. In the bright and very near future, the attic will become a wonderful new bathroom and large clothes closet. The basement will be finished for teenager fun. While contractors work their magic, the family will move off-site for six months. Another wise decision.
Everything Must Go
To begin the moving-out process, the contents of the attic and basement must be emptied. This is where organizers shine! Three of us, led by Betsy Kelly of BK Organizing, Winchester, MA, began sifting and sorting, then packing and stacking, pulling out every morsel for review. In only 3 days, we categorized, packed and labeled bins that are ready to be moved out. Only the largest items were left in place for the movers tackle.
One look inside and you just want to close the door and wish it all away.
​Betsy is not afraid!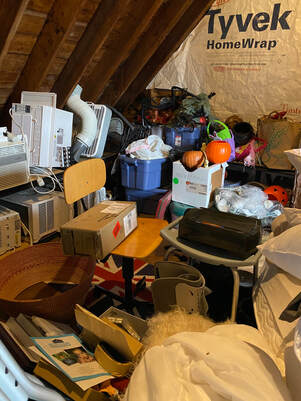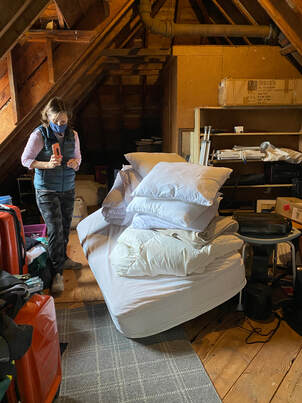 Bins are essential in creating order out of chaos.
​We used dozens in multiple sizes.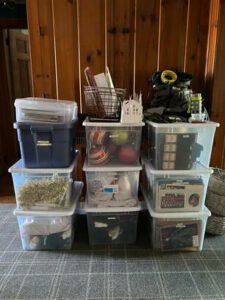 After sorting many items are purged. Donations are happily carted away.
​We'll take as much as our cars will hold.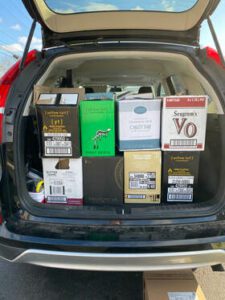 What a relief to have an organized staging area with bins that are clearly labeled enabling the family to locate their things throughout the renovations.
​This fine handiwork is by Kelley Fitzgerald of Everything Fits, Woburn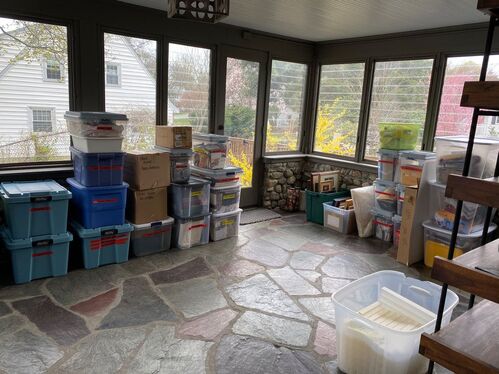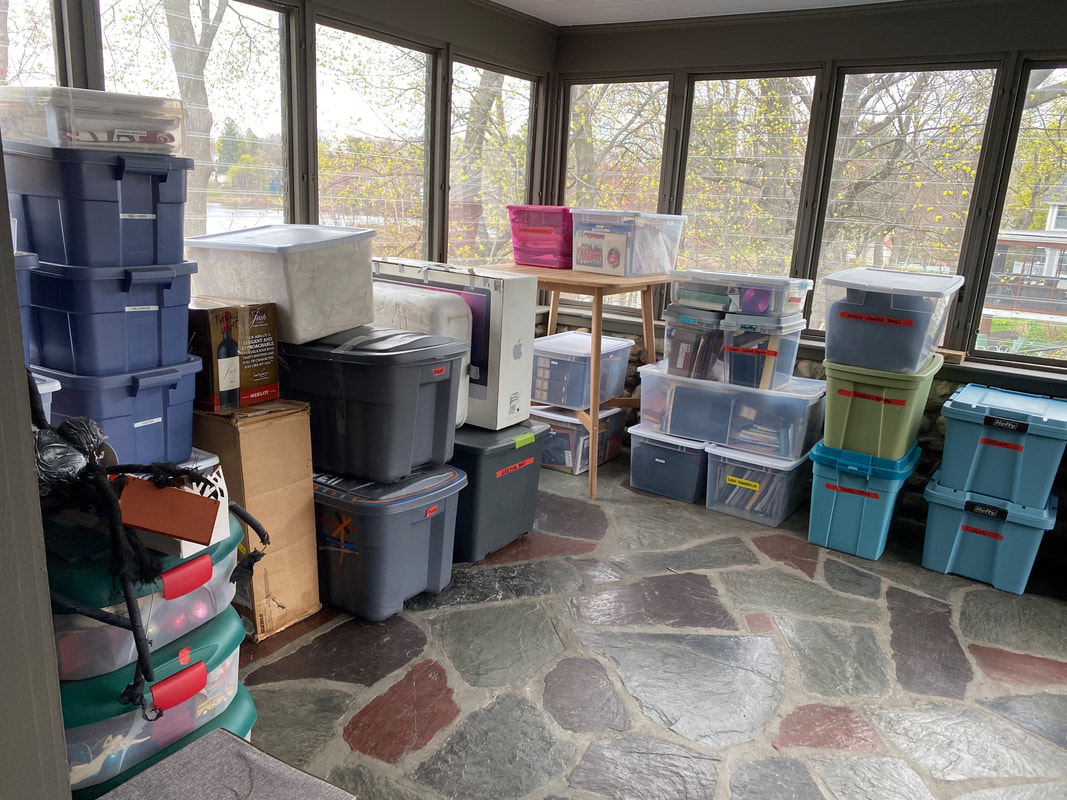 Ready for the next step!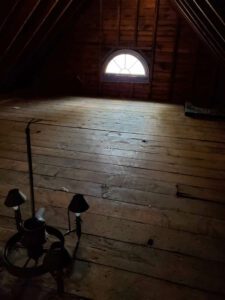 If you are looking for organizing help with your home renovation, we're a click away.