About Breathe Easy
Professional Organizing
"The name Breathe Easy Organizing was inspired by how my clients feel once a project is completed, they breathe easier knowing that their belongings are accessible, their space is beautiful, clutter is reduced, and there is a simple plan to keep it that way." Kathy, Owner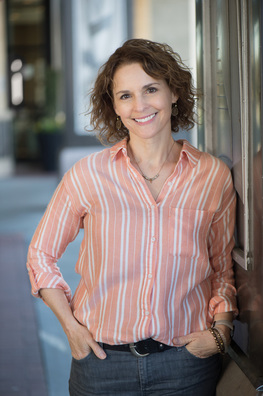 For as long as I can remember I have been an organizer. From keeping a neat room as a child, to managing my space with roommates and currently keeping my house and family in good order. Organizing just comes naturally to me.
For the past 10 years I have been helping clients get organized and stay that way. Bringing my experience as a graphic designer to my professional organizing services has had many benefits. After all, good design is based on the adage "Form follows function." Any project I work on is based on a solid functional working plan custom made for you. Once that is in place I make it easy to maintain and stylish!
I treat all of my clients with kindness and respect. In my work I am diligent in satisfying my client's needs because I love to help people and I care about their happiness. There is never a need to blame or shame for messes or disorganized spaces, I understand where you're coming from. With my help you will start fresh and move forward with no judgement.  ​
Kathy.
Learn more about my services or contact me here for a free initial assessment
BreatheEasy Organizing Professional Organizers
Code of Ethics
Client Relationships
I will respect my clients, their spaces, and will remain non-judgmental throughout all interactions.

I will only provide services in areas in which I am competent and knowledgeable.

If other professionals are needed, I will do my best to connect you with qualified individuals and/or companies.

All fees for services will be honestly represented and provided upfront. 
Confidentiality
Any and all client information will be held with the utmost of confidentiality and will not be shared with anyone. 

Client testimonials and/or photos will only be used with explicit permission provided by the client.
Fees
Any and all fees associated with services will be provided upfront and never hidden.

For any change in fee structure, a 60-day notice will be provided to existing clients and only effective towards new projects not within the original agreement. 
I work with the following partners
Mission of Deeds Mission of Deeds
Junk Luggers Junk Luggers North of Boston
Hunt's Photo Hunt's Photo
Eclipse Video Services Eclipse
Melrose Chamber of Commerce
Professional Organizers Group
Free Assessment Let's talk!
In a 20 minute phone call, at no cost to you, we can to evaluate your needs, review the organizing process, and discuss customized systems we design just for you.